Special Equipment
ThomKess maintains an inventory of equipment designed to ensure lifts go as easily and safely as possible, while protecting surfaces such as lawns, driveways and roofs.
ROOF DOLLIES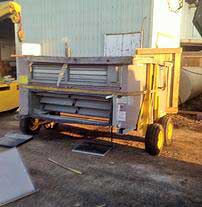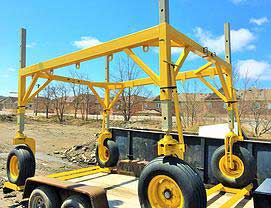 ARTIFICIAL ROADWAY MATS
We have artificial roadway that allows us to cross finished landscapes with little or no damage.
We are, to the best of our knowledge, the first and only crane rental company in the GTA to have and use the artificial roadways.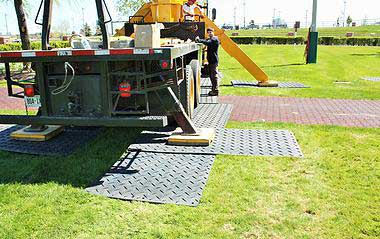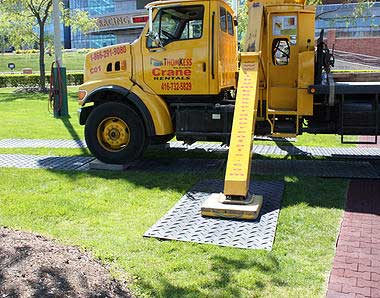 CUSTOM RIGGING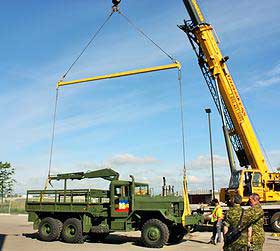 If we do not have rigging to suit your project, we will have it manufactured.
Rigging includes:
Spreader bars
Shackles
Chokers
and more...
Our riggers are available at an hourly rate.